The leading reproductive society, ASRM, has issued practice guidelines stating that:
"Since it is seldom possible to determine pre-operatively if epididymovasostomy will be required in a man undergoing vasectomy reversal, only surgeons skilled in both epididymovasostomy and vasovasostomy should perform vasectomy reversal."
It was also stated in the practice committee guidelines that the success and pregnancy rates of men undergoing micro-surgical (24 times magnification) vasectomy reversal was much higher than in men undergoing the macro-surgical technique (2.5 times magnification, Loupe assisted).
Choosing a doctor who is a fellowship trained microsurgeon will guarantee that your surgeon meets the guidelines established by the leading reproductive society in this country. Many urologists offer vasectomy reversal services, but only 1-2% of urologists hold the distinction of being fellowship trained and capable of assuring their patients that they meet the guidelines set forth by the leading reproductive society in this country.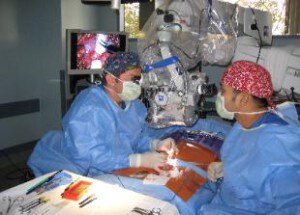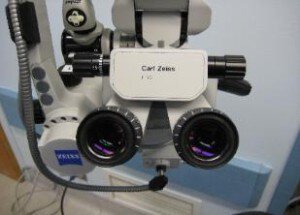 Some urologists will try to compensate for the lack of this advanced training by offering their patients seasonal specials, vacation packages or even a money back guarantee along with their vasectomy reversal. These are gimmicks! Most respectable physicians do not ethically participate in such business practices. These specials are designed to lure unsuspecting patients into a sub-optimal situation for a vasectomy reversal. It is important to remember that the ultimate goal of your process and journey is to have a natural pregnancy after your vasectomy and not receive a free vacation or cut-rate procedure. Additionally, most of these money back guarantees are designed to only give you back a small portion of your investment and not the entire amount. Read the fine print and you will see that it really isn't a true money back guarantee!
Instead of offering gimmicks or vacation packages, we provide the highest quality service. We are so proud of our technique and quality of vasectomy reversal that every patient receives high resolution photographs of the critical steps of their reverse vasectomy procedure. We stand behind the quality of our work by providing you proof of the high quality of the procedure with actual photos from the surgery. Without these photos, patients are left wondering what happened on the inside and oftentimes only can evaluate the quality of the incision, which has no relevance to the success of the reverse vasectomy procedure.
This is why the California Vasectomy and Reversal Center is the leading vasectomy and vasectomy reversal center in Northern California. We provide our patients with the latest techniques and most sophisticated equipment when it comes to their vasectomy or reverse vasectomy procedure. We are conveniently located to all major metropolitan areas of San Jose, San Francisco, Oakland, Sacramento, Santa Cruz, Monterey, Fresno, Stockton, Santa Rosa, and Modesto. Our patients come from virtually every corner of California, Nevada, Oregon and Hawaii. Patients from Reno, Las Vegas, Portland, Bakersfield, Los Angeles, San Diego, Orange County, Riverside, Palm Springs, San Luis Obispo, Visalia and Santa Barbara have all had successful reverse vasectomy procedures performed at our center.